Royal crown king queen jewelry talisman good luck money prosperity lucky wealth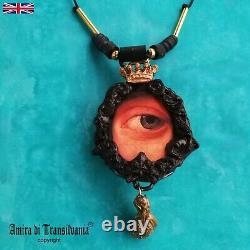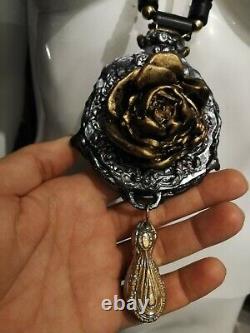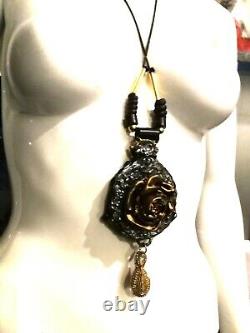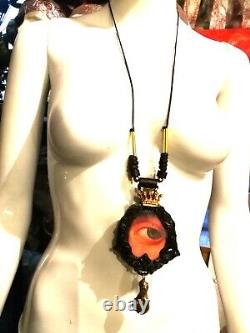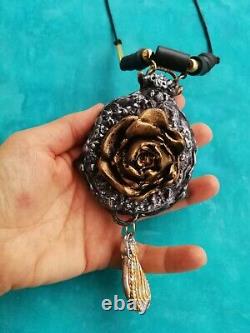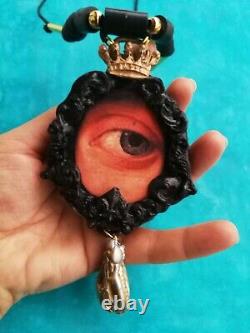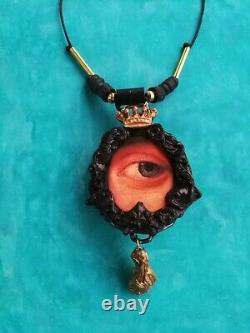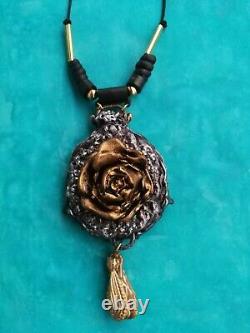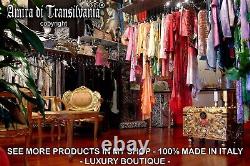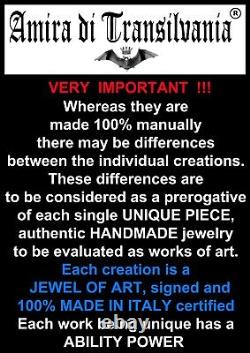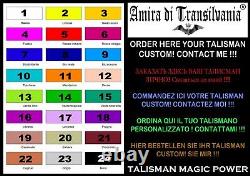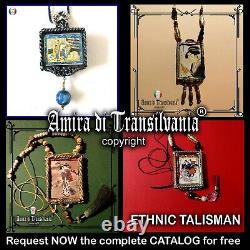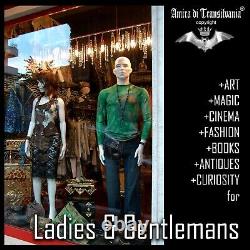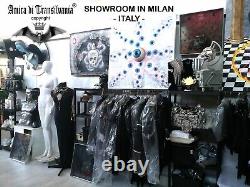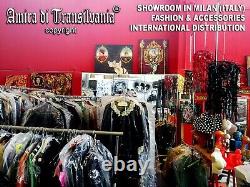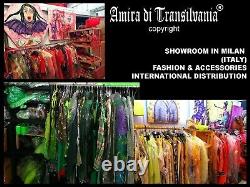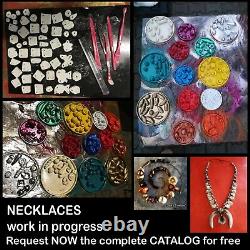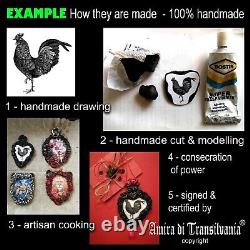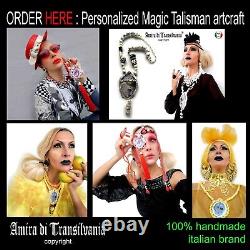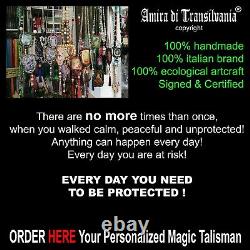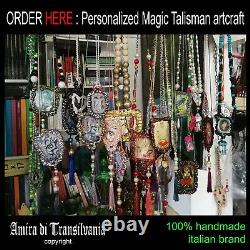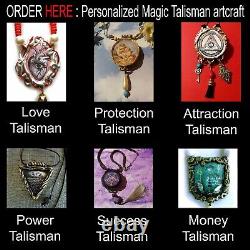 THE MAGICAL EYE AND FLOWER. ORDER HERE YOUR PERSONALIZED TALISMAN POWERFUL. Experience a touch of royal magic with our exclusive Royal Crown King Queen Jewelry Talisman, designed to bring you good luck, wealth, prosperity, and a lifetime of abundance.
This enchanting talisman is meticulously handcrafted to exude timeless elegance, making it an extraordinary adornment for those who seek to manifest their desires and attract a fortune. Our Royal Crown King Queen Jewelry Talisman acts as a powerful magnet for positive energies, channeling the essence of royalty to invite prosperity and financial success into your life.
Its intricate detailing and exceptional craftsmanship make it a statement piece that captivates the eye and the soul. As you wear this talisman, you will be reminded of your inner strength and potential to create a life filled with opulence, good fortune, and lasting wealth. Whether you're attending a formal affair or adding a touch of sophistication to your daily attire, our Royal Crown King Queen Jewelry Talisman is the ultimate choice. A Versatile Accessory for Every Occasion. Empower Yourself with the Resonance of Royalty.
Elevate your style, embrace your innate regal essence, and unlock the doors to a life brimming with luck, financial triumph, and limitless wealth. Order your Royal Crown King Queen Jewelry Talisman today and step confidently into a world of good fortune, financial prosperity, and boundless abundance! Don't miss this extraordinary opportunity to wear your aspirations and transform your dreams into reality.
ART CRAFT necklace women fine jewelry vintage jewel antique style art deco design. Necklace gold silver vintage style antique jewelry jewelry costume accessories.
MEASURES medallion: 10 x 7 x 1,5 cm. Handmade necklace 100% made in Italy, resin sculpture handmade and hand painted in Italy. Handmade chain in wood handpainted and cut.
Considering their manual processing there can be minimal differences between the individual artifacts. MATERIAL: ivory-like resin it's not ivory! Covered with gold and silver leaf 100% eco-friendly, no toxic! You will receive the jewel carefully packed in a precious box and accompanied by a certificate of guarantee and originality with the archive number.
TO KNOW MORE ABOUT ME: visit my AMIRA DI TRANSILVANIA Blog.' AMIRA DI TRANSILVANIA'' is a brand and a 100% made in Italy monobrand store signed by Amira Munteanu Bergmann, artist, actress and entrepreneur as well as passionate and curious researcher, scholar and collector of all kinds. Any violation of intellectual property will be sanctioned in accordance with the law. THE MISSION OF THE BRAND is to evaluate the craftsmanship of Made in Italy, the talent and manpower of Creatives and Designers who work by hand in Italy, in a sustainable and ecological way.
Re-evaluating local production and fighting against mass consumerism that exploits external labor by losing control of product quality. All the production from A-Z is fully signed'' AMIRA DI TRANSILVA. The complete satisfaction of the needs of all our customers is our main goal! All the products in our shop are 100% handmade in Italy with the utmost care for the environment and the consumption of resources. For this reason our productions are in limited series, made entirely by hand, drawn, designed, painted, cut and modeled by hand in ecological and eco-sustainable materials.
For this reason there will never be two perfectly alike objects. Our shop respects all the criteria of environmental sustainability, craftsmanship and uniqueness, therefore. Del verro LUXURY 100% MADE IN ITALY.
At no additional cost you can order your personalized, unique and unrepeatable art object, dedicated only to you and made in a short time according to your indications and requests. Including the personalized gift box. We also provide you with interesting gift ideas.
We are able to satisfy your every need!