New Royal Crown Derby 1st Quality Gold Aves Crescent Salad Plate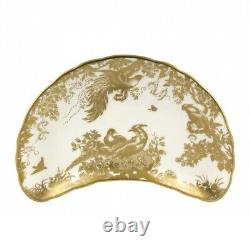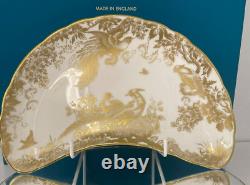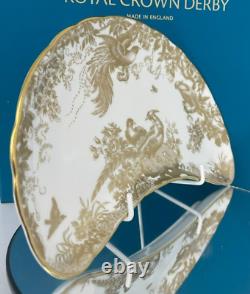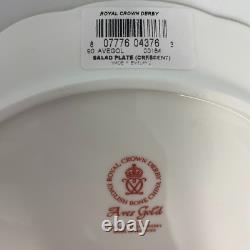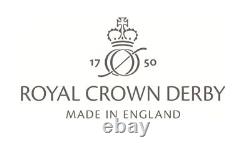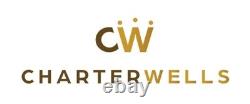 Showcasing design excellence through lavish hand decorated 22 carat gold, the Aves pattern is exceptionally popular on tableware and giftware globally. Adapted from an embroidery pattern by painter, Albert Gregory, it is elegantly designed to be a statement pattern, adorned with dramatic birds of paradise and peacocks. The original Avesbury pattern has appeared on Royal Crown Derby's luxury tableware since 1932. Crafted from the finest bone china. Intricately adorned with 22ct Gold.
A thoughtful gift for a loved one.